Sometimes before I travel to a new ski area I will check out the mountain stats and review the trail map.  I didn't do that prior to skiing Powder Mountain (www.powdermountain.com). In fact I knew little about the mountain the day we arrived as a group to ski it.  That made it that much more fun…
More of a locals' gem, this mountain gets a significant amount of snowfall generally, averaging 500 inches a year of "pristine powder".  While this March trip did not produce the snowfall of powder we would have liked the skiing was great nonetheless.  Once the sun's rays softened the morning crunch it opened up tree trails and cat skiing to us.  Unfortunately their back country skiing accessible by lift and return shuttle to the mountain was closed.  One can only imagine that with pristine powder on it!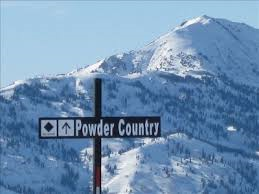 It touts 7,000 skiable acres however much of that would be only accessible via cat or back country shuttle as 2,800 of the acreage is lift accessible.  What is key is its vertical at 2,500 feet!  Don't expect any fancy base lodge, dining or ski-in/ski-out lodging. This is a diehard skiers' mountain!
The base lodge is functional with lockers, a cafeteria, fireplace and sofa seating around the fireplace. Picnic table seating in the cafeteria works for eating and for gearing up.  On the main floor of the lodge you will find the restrooms and the pub, Powder Keg, where a sit down lunch and beer fits in well after such exhilarating skiing.  It's light on après-ski activity albeit it does have some limited night skiing…for the true diehards!
The mountain hosts/ambassadors are very friendly and prove excellent tour guides.  I highly recommend hooking up with one to maximize your skiing experience there so you don't miss out if the "pristine powder" has fallen.
This ski area also deserves a return trip to experience the pristine powder and back country…next year?  Anyone want to join me?